Dental Filling
Restore your smile with composite dental fillings.
We proudly serve patients of Chelsea, Revere, Malden and East Boston.
Composite Dental Fillings
Ask us about composite dental fillings! Repairing cavities no longer require a silver-colored filling or amalgam. Years ago, it was common to use these fillings, however, they usually blackened overtime. The dark fillings now look unattractive but luckily they can be repaired along with new cavities. Composite  dental fillings repair your tooth with a porcelain-like material that matches your teeth. No more black fillings!
Composite dental fillings are strong, natural-looking, and stain-resistant. The fillings are applied in layers after the tooth is properly prepared. Following application, your dentist will shape the composite to fit the tooth, then polish it. When your filling is properly shaped, your bite will remain the same and your tooth will function regularly. 
Does my insurance cover this procedure?
Most dental insurance plans cover the complete or partial amount for the procedure. Schedule a consultation and exam today. Your exam will help determine the best options to correct cavities and tooth decay.
How long can this type of filling last?
They can last between 7 to 10 years. The better you care for your teeth, the longer your filling can last.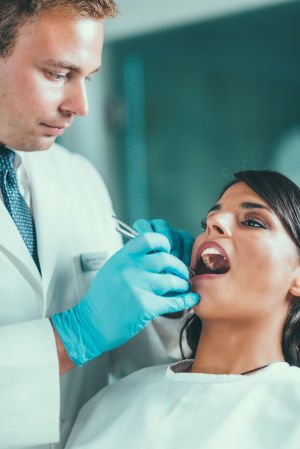 Are fillings painful?
Patients may experience tooth sensitivity for about a couple of days. This is usually a mild discomfort.
How long is the procedure?
Your composite dental filling procedure will vary in time. It really depends on the location of the tooth and the level of severity. More complex cavities will need more time. In all, your exam and consultation will offer more insight into the actual time frame.
Speak to us today! Preserving your smile is important to us and we want to recommend the best options for you. Call (617) 887-1400 or book an appointment online.