Periodontal Therapy
Periodontal disease is progressive. Early gum treatment is your first line of defense.
We proudly serve patients of Chelsea, Revere, Malden and East Boston.
Gum treatment is your first line of defense against periodontal disease. Unhealthy gums are a warning of future tooth loss and potential strokes and heart disease. Most people think they have healthy teeth and practice good dental hygiene, but most American adults show signs of serious gum disease. Gum disease, not tooth decay, is the reason most people lose their teeth. 
Symptoms of periodontal disease include:
-Red or swollen gums
-Tender or bleeding gums
-Receding gums
-Painful chewing
-Sensitive teeth
-Loose teeth
-Bad breath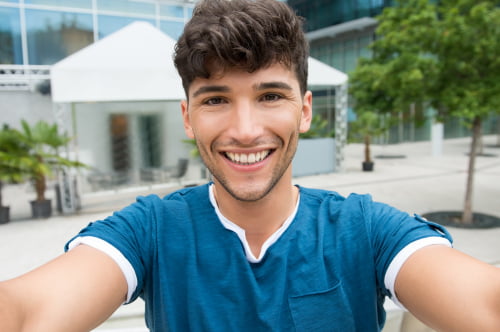 Although these symptoms can alert you to a problem, periodontal disease can go on for years without pain and be undetectable without examination. Gum disease can also lead to a combination of other health issues. Early detection and adequate diagnosis require a comprehensive periodontal exam. This includes the measurement of pocket depth formed as gum detach from the teeth.
We will ask about your medical history to assess risk factors and identify underlying conditions that could contribute to gum disease. Also, we will examine your gum for any signs of inflammation before using a probe to measure pockets around your teeth. In a healthy mouth, pockets are typically between one and three millimeters. The measurement of pocket depth is usually painless.
Treatment depends on the severity of the infection. The mildest form of gum disease is gingivitis which is reversible. Untreated gingivitis can progress to periodontitis. When calc spreads below the gum line ( subgingival)  it causes many problems. Damage caused as the disease progresses and is irreversible. As mentioned, early detection is key. So, contact us today for a proper examination.
What happens if I ignore gum disease?
Routine dental exams and cleanings are crucial to prevent gum disease. No one should ignore signs of gum disease. It can result in tooth loss and future costly dental work.  Avoid gum disease by maintaining healthy oral hygiene.
Who can be affected by gum disease?
Anyone is susceptible to gum disease, even children. Oral hygiene and routine dental exams and cleanings are important for everyone to avoid gum disease.
Let's check your oral health today! Call (617) 887-1400 or book an appointment online.