Dental Exam
Schedule your dental exam with our dentist today!
We proudly serve patients of Chelsea, Revere, Malden and East Boston.
Schedule your dental exam with our dentist today! A dental exam creates a treatment plan which covers dental and soft tissue health. It's your first line of defense against spread of cavities, enamel loss, tooth decay, and gum disease. Also, it's an opportunity to identify these issues and treat them early. During your exam, we will check for oral health issues and may include dental X-rays to understand and identify underlying issues like periodontal disease.
We will ask questions regarding current at-home dental care, dietary consumption and current health issues. Learning more about you helps determine solutions that best fit your needs. Ask us questions too. Any doubts or concerns should be addressed to further achieve your perfect smile.
How often should I have a dental exam?
Typically, you should schedule a dental exam every six months. This could vary depending on your dental care. Consult with us today.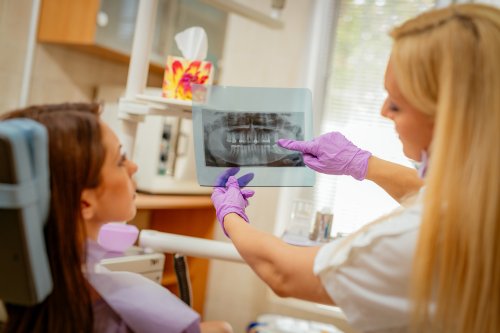 What should I expect during the exam?
Our team will conduct a thorough dental exam to obtain a complete understanding of your oral soft and hard tissue. We will evaluate X-rays, if applicable. This helps to better understand and check periodontal ligaments and  detect issues like teeth alignment and impaction. We will check for signs of tooth decay, cavities, weakened enamel, and gum disease. Also, we may ask questions to better understand your health and current home care. Upon evaluation, we will determine the best dental treatment plan.
What is a dental impression?
Dental impressions replicate your natural teeth and gum tissue. Essentially, a tray filled with a gelatin-like material is placed on the upper and/or lower teeth.  You would bite down normally and wait a few minutes.  The mold creates a replica of your mouth and allows your dentist to understand the mouth better.  Not all patients will require to do a dental impression. It depends on your needs.
When would a dental impression be required?
A dental impression may be needed if the patient has teeth misalignment. Other times, the dental impression is needed to create mouth guards and teeth whitening trays.
Learn more about your oral health with a dental exam today! Call (617) 887-1400 or book an appointment online.