Pediatric Fissure Sealants
Avoid child tooth decay with fissure sealants
We proudly serve patients of Chelsea, Revere, Malden and East Boston.
Protect your child from tooth decay with fissure sealants from Chelsea Family Dental. Children are capable of getting tooth decay due to difficult-to-reach molars. We can protect them by applying fissure sealants. It is a soft coating that is applied to the grooves of the molar and hardened with a special light. The protective layer keeps food and bacteria from accumulating on the molar. Tooth decay usually begins in the molars for children. Preventing the decay with fissure sealants is a great option to preserve the teeth.
How long is the application procedure?
Applying fissure sealants is relatively quick and painless. In about 10 minutes, the soft coating is applied and hardened with a blue light. The patient is able to eat and drink normally soon after. They may notice the sealant in their bite until they become accustomed to it.
How durable is this procedure?
Fissure sealants last for 3 years or more and are unnoticeable due to the tooth color material. Eventually, they need to be reapplied to continue the protection. Routine dental exams will help with timely reapplications.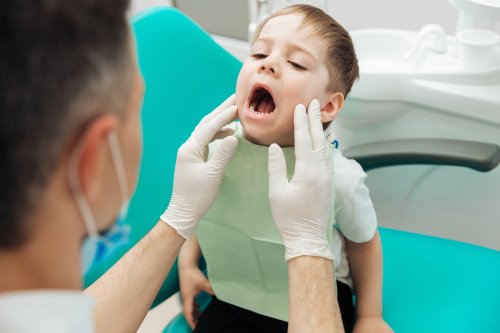 How is a fissure sealant and a dental filling different?
Fissure sealants are a preventive procedure. They protect the tooth from decay. While dental fillings reshape the tooth after the damages of tooth decay have occurred.
Does my child need fissure sealants?
We recommend fissure sealants after the molars have fully erupted. This usually occurs around the age of 7 or earlier. The investment is worth it because dental fillings are usually more expensive. It is better to protect the tooth than to wait until damage, like tooth decay, occurs.
Are there other ways to protect my child from tooth decay?
Protect teeth with good oral hygiene and routine dental visits. Also, your child should brush thoroughly for 3 minutes and that the back molars are reached. You may need to assist your child if they are having difficulty.  Another option for preventing tooth decay is fluoride. Contact us for a pediatric dental examination. We can discuss the best options to protect your child's teeth. Remember, protect your child's teeth now and help them continue good oral health practices in the future. Call (617) 887-1400 or book an appointment online.