Teeth Whitening
Brighten your smile with teeth whitening.
We proudly serve patients of Chelsea, Revere, Malden and East Boston.
Teeth Whitening
Teeth discoloration is common especially for those coffee and wine lovers. Whitening teeth has become very popular and is even available to do at home. Although your options are plenty, consult with us regarding professional teeth whitening. Our procedure is most effective for best results.
Professional teeth whitening uses a high concentration of bleaching gel and whitens the areas that most over-the-counter products do not. Also, professional teeth whitening offers quickest results. The procedure is usually an hour and you will instantly notice the difference.
Even if you choose to whiten at home with over-the-counter options, schedule a dental consultation first. Not all stains can be removed with these products and sometimes teeth and gums are not healthy enough to undergo whitening. Your oral health is most important to us. Also, if you have dental implants, bonding, or other dental work, teeth whitening may show a mismatch of color. Not all stains are food or drink related. It can be from a disease or a condition. Consult with us first.  We want you to achieve the best smile but in the most healthy way.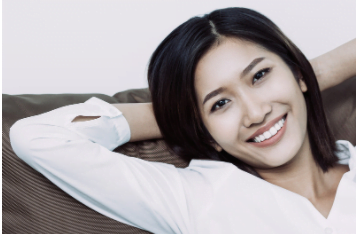 What is the procedure to professionally whiten your teeth?
A cheek retractor is used to expose your teeth. Not all teeth will be whitened. The cheek retractor allows for the teeth most exposed when smiling to whiten. A resin material is then applied to the gum to protect them from potential irritation. We will then apply the bleaching agent to your exposed teeth and use an ultraviolet light to intensify the bleaching process.
After 15 to 30 minutes, we will examine your teeth and determine if more whitening is needed. If so, the bleaching agent is removed and a fresh amount is reapplied and monitored for an additional 15 to 30 minutes. Afterward, the cheek retractor is removed and you will see the before and after-effects. The true shade result will be noticeable after a few days.
What if I want my teeth whiter after the procedure?
Depending on the situation, we can schedule another teeth whitening procedure or offer you whitening trays for at-home treatments.
Let's make your smile bright! Call (617) 887-1400 or book an appointment online.