Dental Emergency Service
Contact us with any dental emergency.
We proudly serve patients of Chelsea, Revere, Malden and East Boston.
Dental Emergency
Sometimes the unthinkable happens like a fractured tooth or intense tooth pain. At Chelsea Family Dental, we understand the urgency to correct a smile.  Please contact us right away should you experience any of the following:
– Tooth Fracture
– Abscessed Tooth
– Damaged Filling
– Avulsed Tooth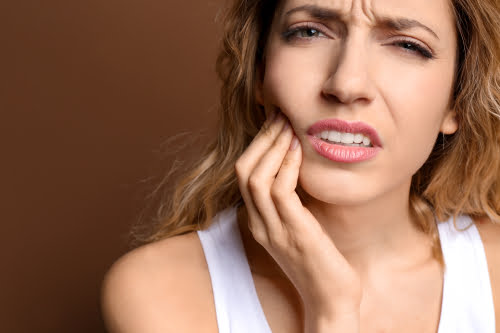 Tooth Fracture 
A broken tooth or fracture can be an emergency if it causes pain or if it makes you feel insecure.  There are several options to correct this. We will need to examine the damage first to narrow the options.
Abscessed Tooth
Severe tooth or gum pain can be a sign of an abscessed tooth. Usually, a root canal is administered to relieve the pain and remove the infection. In some cases, an abscessed tooth could be life-threatening.  Do not hesitate to contact us.
Damaged Filling
Damaged fillings can cause pain or noticeable sensitivity. We need to examine the filling to repair it properly. Ignoring the damage can expose your tooth to decay and infection. This can result in more costly dental work. Avoid the risk and call us right away.
Avulsed Tooth
Facial trauma can cause a tooth to fall out. This can be painful as the nerves and blood vessels are now damaged. If the fallen tooth is salvageable, a root canal is needed. If you have a fallen tooth, avoid touching the root and place it in water or inside your mouth if possible. This will keep the tooth moist and preserve it. Contact us at the moment this occurs. 
Not sure if it is a real emergency? Call us anyway. We want to assist your dental needs correctly and will guide you accordingly. A common concern is loose temporary dental crowns. Should this occur, schedule an appointment with us to reattach it appropriately. In the meantime, keep the crown on your tooth. This will offer some comfort while your appointment date approaches.
How can I protect my teeth from a dental emergency?
Incidents happen but you can take preventive measures to reduce your chances. Maintain proper oral hygiene and visit us regularly. Some emergencies can be avoided by detecting issues early on. Others simply take precautions like strenuous activities. For example, use a mouth guard for contact sports like boxing and hockey.
Contact us with any dental concerns. It may be a dental emergency and we want to help. Call (617) 887-1400 or book an appointment online.